Joanne Paternoster
CEO, Butterfly Consulting
Joanne Paternoster's career has afforded her the opportunity to serve in both line and staff functions in the Aviation industry. She is recognised for her organisational and management experience as well as her customer experience management, a.k.a. customer service, expertise.
Before launching a successful career as a management consultant with her own firm – Butterfly Consulting, in 2004, Joanne served as director of Customer Services and Standards for the Port Authority of New York and New Jersey which owns and operates John F. Kennedy International, Newark Liberty International, Atlantic City International, Stewart International, Teterboro, and LaGuardia Airports.
She was responsible for spearheading the development and implementation of the Port Authority's Airport Customer Service Improvement Program, the foundation of which is still utilised there today and the first Airport Customer Service Manual that has been used as a benchmark by airports around the world.
When: Tuesday 14 November 2017, 1400-1430

Enhancing Airport Customer Service Satisfaction is Great – Making an Emotional Connection with Airport Customers is Even Better!

International Speaker Partner
WOMEN IN AIRPORTS BREAKFAST SPEAKER
Annabelle Chaplain
Chair of Queensland Airports Ltd
Annabelle is an experienced company director with in-depth experience in financial services, infrastructure and mining-related companies. Her executive career was spent as an investment banker, working on a variety of transactions for public sector and large corporate clients.
Annabelle is a Director of ASX-listed Downer-EDI Ltd and Seven Group Holdings Limited. In the public sector, Annabelle was previously a Director of EFIC, Australia's export credit agency and a member of the Board of Taxation.  She is the first female Chair of an Airport and the Chair of Queensland Airports Ltd and Canstar Pty Ltd, a financial services research and ratings company.
A Fellow of the Australian Institute of Company Directors she is a member of the Griffith  University Business School Strategic Advisory and  has recently joined the Board of the Australian Ballet. Annabelle holds an honorary doctorate from Griffith University for her service to banking and finance, and to the Gold Coast community.
| | |
| --- | --- |
| When: Tuesday 14 November 0730-0900, Adelaide Convention Centre | |
Phillipa Harrison
Executive General Manager International, Tourism Australia
When: 0945-1015
Major Airport Stream
Phillipa Harrison joined Tourism Australia in February 2017 to head up the organisation's international operations for Asia, the Americas, Europe and New Zealand as well as Global Distribution and Partnerships.
In this role Phillipa oversees Tourism Australia's network of international offices spanning 12 countries as well as managing airline relationships and distribution channels, working in partnership with the industry to grow the inbound market for Australian tourism.
Read More...
Prior to her current role, Ms Harrison spent six years working for Hamilton Island Enterprises and before that held a variety of senior sales, marketing and product roles at Viator Systems (Sydney), Base Group (Sydney), STA Travel (London), Contiki Holidays (London), and Trailfinders (London).
Peter Harbison
Executive Chairman,CAPA
When: 1015-1045
Major Airport Stream
Peter Harbison is Executive Chairman of CAPA – Centre for Aviation ("CAPA"), formerly the Centre for Asia Pacific Aviation), headquartered in Sydney, with offices in Delhi, Hong Kong, London and Singapore and representation in Washington DC and Wellington NZ. 
Read More...
CAPA was established in 1990. It is now the world's largest daily publisher of B2B commercial and corporate aviation information and executive analysis, CAPA publishes 400 news stories every day, along with industry reports, fleet, MRO, airport and financial data, covering the global airline, airport, corporate travel and air navigation services industries. CAPA produces the hard copy bi-monthly Airline Leader executive journal, distributed exclusively to industry CEOs. CAPA also produces high level industry strategy events in Asia Pacific, Europe and the Americas, in which industry CEOs participate extensively; Peter is an aviation lawyer, specialising in aviation regulatory policy and bilateral agreements and a consultant and commentator on industry issues. His career in aviation comprises more than 40 years, in government and in industry, including two years with the Australian mission to the International Civil Aviation Organisation and 10 years at a senior level in the International Air Transport Association, IATA in Geneva. He speaks frequently at industry events and, with CAPA's analysts, presents private high level executive briefings to airlines, airports, suppliers and consultants. Over the past 20 years, he has conducted more than 200 consultancy projects either as project manager or senior advisor in most regions of the world. He has authored and/or edited numerous reports on the aviation industry and edits the Airline Leader journal. Peter was President of the Australian Aviation Council, Chairman of IATA's World Aviation Regulation Monitoring Group, President of the Aviation Law Association of Australia and New Zealand and a former IATA Travel Agency Commissioner. He was a board member of the Foundation on Antivirals (FAV). He is currently a board member of Airlink, an aviation charitable operation which helps deliver humanitarian aid in disaster events. He holds LLB (Melbourne), LLB (London), LLM (McGill)
Rachel Crowley
Head of Corporate Relations, Brisbane Airport
When: 1115-1200
Major Airport Stream
Prior to joining Brisbane Airport Corporation in late 2011 Rachel Crowley held a number of senior executive positions with Tourism Australia, including the global role of General Manager, Corporate Communications based in Sydney and Marketing Communications Manager, The Americas based in Los Angeles. Before joining TA Rachel's career extended from journalism to government and consultancy.
Read More...
In her position as Head of Corporate Relations with Brisbane Airport Corporation Rachel is responsible for the company's media, community and government relations and has management oversight of its marketing platforms including its web presence and sponsorship and brand strategies. Rachel is the President of the Board of the Institute of Modern Art, and a Board Director of Queensland Theatre.
Paul Lindwall
Commissioner, Productivity Commission
When: 1115-1200
Paul Lindwall is a full-time Commissioner, appointed for a five-year term commencing on 1 January 2015. Paul was an Associate Commissioner for the Public Infrastructure Inquiry.
Paul has served as a senior official with the Australian Treasury, the Department of Finance and the Productivity Commission with a focus on macroeconomic policy, financial markets, industry policy, national security and social policy. He has also worked as a senior economic adviser to then-Treasurer Peter Costello and then-Leader of the Opposition Malcolm Turnbull.
Read More...
He has represented Australia at the Organisation for Economic Co-operation and Development (OECD) and as a diplomatic representative to the European Union, Belgium and Luxembourg. Paul also later worked as a consultant to the Office of the Secretary-General and the Public Governance Directorate of the OECD. Paul has bachelor and master degrees in economics from the Australian National University (ANU) as well as a diploma in Ancient History and is a graduate of the Australian Institute of Company Directors. Paul is a member of the board of the Canberra Symphony Orchestra. At the Productivity Commission, Paul worked on:
Paul is currently the presiding commissioner for the Transitioning Regional Economies commissioned study.​
Warren Mundy
Chief Economist, Australian Airports Association
When: 1115-1200
Warren is the Chief Economist of the Australian Airports Association. In addition to over 20 years' experience in the aviation sector, he has worked extensively in both the public and private sectors including serving as a Commissioner on the Productivity Commission. Warren is currently an Adjunct Professor at the University of New South Wales School of Aviation, and a director on a number of infrastructure-related, superannuation and for-purpose boards. Warren holds a PhD in economics from Kings College Cambridge and is a Fellow at the Australian Institute of Company Directors and the Royal Aeronautical Society.
Barry Abrams
Executive Director, Board of Airlines Representatives of Australia (BARA)
When: 1115-1200
Barry Abrams is the Executive Director of the Board of Airlines Representatives of Australia (BARA). He joined BARA in 2013.
In this role, he is responsible for supporting safe and efficient international aviation in Australia. This includes collective negotiations on behalf of members over the provision and pricing of essential aviation services covering airports, air navigation and specified security services.
Read More...
Barry is an economist who specialises in the buying and selling of infrastructure services and facilities. After training in infrastructure economics at the Productivity Commission, Barry has worked for Ansett/Air New Zealand, Qantas and Sydney Water Corporation. He holds a first-class honours degree in economics from the University of Newcastle.
Stephen Goodwin
General Manager – Operations, Brisbane Airport
When: 1200-1230
Stephen began with BAC in 1997 as the Manager of Human resources, until appointed in April 2002 to the position of General Manager Operations.
Stephen is responsible for the ongoing operation of BAC's core Airport activities which include: Terminals and Airside Operations, Security and Emergency Services, Environment and Sustainability and Airport Approvals.
Read More...
Stephen has a Bachelor of Economics from the University of Queensland, and is a member of AICD and in 2010 completed the INSEAD Advanced Management Program. Stephen became a Board Member of the Australian Airports Association and Chairman of the AAA Queensland Division in 2005 and National Chairman of the AAA in 2011 until he stepped down in 2015.
Greg Fordham
Managing Director, Airbiz
When: 1330-1400
Major Airport Stream
Greg is Managing Director of Airbiz and an internationally sought advisor, visionary and thought leader in air transport issues and future trends for airport development. He was a Board Member of the ACI Asia Pacific Region for 8 years and is the former Chairman of the ACI World Business Partners Advisory Board.
Read More...
In addition to 30 years international aviation and airport planning consulting experience, he has lectured at Loughborough University, Monash University and the University of New South Wales and is a member of the Advisory Board for the aviation courses at Swinburne University. He has also been included in Australia's Top 100 Most Influential Engineers. Greg led a Future Travel Experience industry Think Tank presentation where he outlined the need for airports and airlines to focus on change management, highlighting Qantas' Next Generation Check-In programme as an example of world best practice. He is a global evangelist and facilitator of conceptual planning and implementation strategies for 'Airports of the Future' and 'Fast Travel' initiatives.
David Blackwell
Executive General Manager Customer Service, Adelaide Airport
When: 1430-1500
Major Airport Stream
David joined Adelaide Airport in August 2012 as the Executive General Manager Customer Service. The Customer Service Business Unit manages all Terminal and Landside Operations, Ecommerce, ICT, Passenger Experience and Security Facilitation.
Read More...
The unit was created to bring all customer facing activities under one Executive, so that Adelaide Airport can achieve its goal of providing a seamless and connected service to all airport visitors. With a significant contribution to the airport's non-aeronautical revenue base, this unit recognises that customer satisfaction and commercial returns are inextricably linked.
Steve Prasser
General Manager Commercial, Sunshine Coast Airport
When: 1430-1500
Major Airport Stream
With Sunshine Coast Airport moving to private ownership and embarking on a transformative programme of infrastructure upgrades, Steve's role is to develop and implement strategies to achieve passenger volume and commercial revenue growth that will support this investment.
Read More...
Prior to joining Sunshine Coast Airport in March this year. Steve's 19 years of aviation-industry experience spanned technical, commercial and project management roles in Australia and abroad, including senior management roles with Northern Territory Airports, North Queensland Airports, CASA and Airservices Australia. Stephen Holds a Bachelor of Engineering (Microelectronics and Communications), a Master of Commercial Law (International), a Master of Business Administration (Strategy & Planning) and an Advanced Diploma in Project Management.
Will Thickett
Security and Blast Lead, Arup
When: 1600-1630
Major Airport Stream
Will Thickett is a member of the Register of Security Engineers and Specialists as well as a chartered civil engineer who has specialist in the techniques of protecting people and infrastructures from the risks of blast events.
Read More...
Initially providing design advice to the Foreign and Commonwealth Office (FCO) in the UK, Will has developed a unique experience in managing a plethora of security projects for clients across the globe including Victoria Police, Qatar 2022 World Cup and Melbourne Airport. Over the past number of years Will has taken a keen interest in the protection of National Critical Infrastructure, in particular Airports and has worked closely with Airports across Australia (Melbourne, Adelaide and Perth) as well as the Office of Transport Security (OTS).
Geoff Askew
Principal, Askew & Associates | Director, SX Technologies
When: 1630-1700
Major Airport Stream
Following a career with the Australian Defence Force and the Victoria State Police, Geoff joined Australian Airlines in 1988 and became Head of Security in 1991. When Qantas Airways Limited acquired Australian Airlines in 1994, he was appointed Group General Manager Security for the Qantas Group of companies, reporting directly to the Chief Executive Officer. Emergency Management & Business Resilience across the group were added to his responsibilities in early 2000.
Read More...
He retired from that position in early 2009 after 15 years. He was a member of the Australian delegation to the Australian New Zealand Leaders Forum for five years and co-chaired the Transport Working Group, which was exploring ways to harmonise regulatory requirements for the efficient, effective and safe transportation of people and goods between Australia and New Zealand. For many years he was also a member of the Australian American Leadership Dialogue which was examining the impact of terrorism on the foreign policy of states in the Asia Pacific region. Geoff chaired the Security Committee of the Association of Asia Pacific Airlines ("AAPA") in 2007/08 and the International Air Transport Associations ("IATA") Security Executive during its most challenging time in September 2001. He has also been an advisor to APEC's aviation security panel of experts. He was the chairman of the Qantas Groups response to many international and domestic incidents, including 'September 11' in 2001, SARS, the Bali bombings, the 2004 Tsunami and many others. On Australia Day 2010 Geoff was appointed as a Member in the General Division of the Order of Australia for service to the aviation industry through contributions to security policy and the development of improved crisis management programs.
Stuart Rattray
General Manager Technology, Sydney Airport
When: 1700-1730
Major Airport Stream
Stuart commenced as General Manager Technology at Sydney Airport in April 2015.
This role recognises the importance of technology to all aspects of Sydney Airport's business including facilitating and enhancing the customer experience. Stuart has responsibility for technology, IT and customer analytics/ data, focusing on improving the capacity, robustness and resilience of Sydney Airport's network and systems.
Read More...
Stuart has a strong finance, analytical and systems background coupled with extensive experience in operations management, people leadership and customer facing roles. Prior to joining Sydney Airport, Stuart held roles at Veda Group Limited, AAPT and AT&T in the United States.
WEDNESDAY 15 NOVEMBER 2017 –
MAJOR AIRPORT STREAM
Shane Carmody
CEO & DAS, CASA
When: 0900-0930
Major Airport Stream
Shane Carmody was appointed as CEO & DAS on 7 June 2017.
Shane's most recent appointment was as Deputy Secretary, Department of Infrastructure and Regional Development.  In this position his responsibilities included the Office of Transport Security, Aviation and Airports, Local Government and Territories and the Western Sydney Airport project.
Read More...
Shane has extensive experience at senior levels in the Australian Public Service.  His roles have included Deputy Secretary/Chief Operating Officer (COO) at the Department of Veterans' Affairs (DVA), Deputy Secretary Intelligence and Security and Deputy Secretary Strategy in the Department of Defence, Deputy CEO of the Civil Aviation Safety Authority (CASA) and Deputy President of the Repatriation Commission. He has significant policy, regulatory and business management experience. Mr Carmody joined the APS in 1989 after a 15 year career as an Army Officer, where he served in various Australian and overseas locations. Mr Carmody studied Bahasa Indonesia at Gadjah Mada University in Yogyakarta, Indonesia.  He has a BA from the University of Queensland, an MBA from Monash University and is a graduate of the Australian Institute of Company Directors.
Norris Carter
CEO, North Queensland Airports
When: 0930-1000
Major Airport Stream
Norris Carter is responsible for growing Cairns and Mackay airports as gateways to the unique natural assets of the Great Barrier Reef, Daintree Rainforest and the Bowen & Galilee Basins. He joined NQA as a member of the Board of Directors in 2015, and was appointed Chief Executive Officer in December 2016.
Read More...
Norris has extensive experience in aviation, including leading airline business development at Auckland Airport and international network planning, revenue management and loyalty at Qantas.
Paddy Goodall
ATM Network Services Manager, Airservices Australia
When: 1100-1130
Paddy has a background in air traffic control and air traffic management. The Network Coordination Centre acts as a focal point for the aviation network on a daily basis, working with airlines and airports to balance demand and available capacity through the network and in particular, at major airports.
Sally Fielke
General Manager Corporate Affairs, Sydney Airport
When: 1100-1130
Major Airport Stream
Sally Fielke is the General Manager Corporate Affairs at Sydney Airport.  She is responsible for the company's internal and external communication, stakeholder engagement, CSR, media and issues management, brand management, sustainability and environmental management, government relations and customer experience.
Read More...
Sally completed a Bachelor of Arts (majoring in Indonesian Language and Politics) and Bachelor of Law Degree.  She worked as a lawyer for five years and then undertook an in-house counsel role in an ASX listed company as well as several industry association CEO roles before joining Sydney Airport to head up the Corporate Affairs team. With over 15 years' experience in various areas of the tourism industry, Sally's key focus is driving Sydney Airport's leadership role in tourism, including working collaboratively with stakeholders and industry partners to enhance the customer experience and grow tourism to Sydney, NSW and Australia. 
Jason Harfield
Chief Executive Officer, Airservices
When: 1000-1030
Major Airport Stream
Jason Harfield was appointed Airservices Chief Executive Officer on 9 March 2016, having spent the majority of his adult working life with Airservices after beginning his career as a flight data officer in Adelaide in 1989.Until 2005, Jason held a number of operational and senior management positions including Australia's Head Air Traffic Controller and Australian Airspace Regulator as well as working as a qualified operational air traffic controller.
Read More...
With more than 25 years of experience in the aviation industry, Jason has been a member of Airservices Executive leadership team since 2005. His previous roles include General Manager Safety Management, Executive General Manager Air Traffic Control, and Executive General Manager Future Service Delivery.
Carl Rogers
Head of Airport IT Business Development, Amadeus
When: 1200-1230
Major Airport Stream
Carl Rogers is currently performing a global role within Amadeus, as the Head of Airport IT Business Development. Carl joined the Amadeus team in 2013, bringing with him over 20 years of experience in the aviation and IT industry. A native Australian, Carl began his professional career in the armed forces, serving in the Royal Australian Air Force for 12 years.
Read More...
Since leaving the military, Carl has pursued a broad range of roles in IT and aviation, including 6 years working within Qantas operations. As an IT consultant, Carl has worked successfully with business and IT stakeholders across a range of industry sectors including both airports and airlines. While engaged as the Enterprise Architect for Brisbane Airport, Carl helped the organisation to define and execute the IT Strategy and Technology Roadmap. In 2013, Carl took the leap with his family to relocate to London and joined Amadeus as a Product Manager for the Airport IT division. Carl later transitioned into the Solution Design team as his role within product management evolved. In 2016, Carl and his family moved back home to Australia where Carl is currently enjoying the sunshine in Brisbane.
Howard Bassford
Partner, DLA Piper
When: 1330-1400
Howard is a partner in Global law firm DLA Piper, and leads its practice specialising in obtaining planning and other regulatory approvals for major transport, energy, marine and railway projects.  He has particular experience of handling high-profile and controversial development proposals. His practice has pioneered the delivery of infrastructure projects under UK's updated development consent regime, introduced after the five year long inquiry into Heathrow's Terminal 5.
Read More...
 He is currently advising the UK Government on policy relating to new runway capacity in the South East of England, and has previously advised public authorities on the delivery of additional capacity at London Luton Airport. Howard's recent projects also include the World-first tidal lagoon power station proposed for Swansea, Wales and National Grid's largest proposed project, connecting a new-build Nuclear plant in Cumbria, NW England to the National Electricity Transmission System.
Mark Croudace
Manager – Service Transformation Operations, Auckland Airport
When: 1400-1430
Major Airport Stream
Mark has been with Auckland Airport for almost 10 years.  He has held senior operational and commercial roles within the organisation.  In his relatively new role of heading up service transformation, Mark will be focused on introducing new customer products, as well as driving innovation and continuous improvement across the operations division.
Read More...
Prior to working at Auckland Airport, Mark had over 15 years' of experience working within the logistics, public transport and crisis management sectors.  Mark holds a Bachelor of Arts degree in Industrial Psychology and a Post Graduate Diploma in Business Administration from Auckland University Business School.  
Mark Wilson
Service Delivery Manager- Airfield Operations
When: 1400-1430
Major Airport Stream
A Leader managing the Service Delivery of Airfield Operations at Auckland Airport. This includes a broad mix of activities from the business as usual activities through to ensuring operational targets are met and improved on. Being passionate about change and the efficiencies that can be delivered if change is implemented correctly is a real focus for Mark and this has led him through the journey through the A-CDM implementation which he became a part of early on in his role.
Read More...
Overall Mark has spent 10 years within the Airfield Operations department in various roles with a particular focus on people management and people development, he holds a Private Pilot's Licence and continues his studies towards Aviation Management.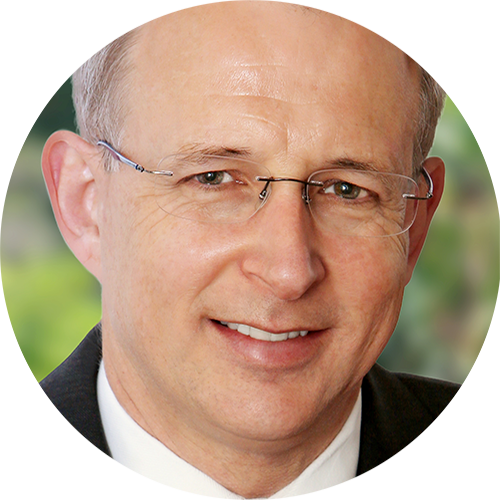 Paul Fletcher
Minister for Urban Infrastructure
When:   1430-1500
Paul Fletcher is the Minister for Urban Infrastructure in the Turnbull Government.
He entered Parliament in December 2009 as the Member for Bradfield, was appointed Parliamentary Secretary to the Minister for Communications in September 2013, Minister for Major Projects, Territories and Local Government in September 2015, and was appointed to his present role in July 2016.
Read More...
Before entering Parliament, Paul was Director, Corporate and Regulatory Affairs, at Optus; established a consulting firm serving the communications sector; and in 2009 his book about broadband, Wired Brown Land, was published by UNSW Press.   He has dual first class honours degrees in law and economics from The University of Sydney and an MBA from Columbia University in New York where he was a Fulbright Scholar.
Cheryl Allman
Associate Vice President of Landrum & Brown, Global Aviation Planning and Development
When: 1500-1530
Major Airport Stream
Cheryl Allman is an Associate Vice President of Landrum & Brown, Global Aviation Planning and Development in the Melbourne office. Cheryl lead's the air traffic management, airspace management, airport operations, as well as the aviation regulatory, policy and strategy disciplines in Australasia and South-East Asia.
Read More...
With 20 years of aviation experience, Cheryl has an extensive background in airspace regulation, safety risk management, operations, and audit and assurance. Prior to joining L&B, she worked for the Australian Civil Aviation Safety Authority (CASA) since 2007. In her most recent role, she served as the Acting Stakeholder Engagement Group Manager where she led three branches in the development and delivery of safety education and safety promotion materials and activities; government communications and interactions; international relations; internal communications; and management of all correspondence into and out of CASA. Cheryl is also a veteran of the Royal Australian Air Force where she served as an air traffic controller including time at Baghdad, Iraq in 2003/2004. She is the recipient of several awards including the Conspicuous Service Medal and the Australian Active Service Medal. She holds a Bachelor of Commerce and a Graduate Diploma in Adult and Vocational Education from Griffith University; a Graduate Diploma in Aviation Management from the University of New South Wales; and an Executive Master of Business Administration from Queensland University of Technology.
WEDNESDAY 15 NOVEMBER 2017 –
REGIONAL STREAM
Joanne McLoughlin
Property & Business Coordinator, Upper Hunter Shire Council
When: 1100-1130
Regional Stream
Joanne McLoughlin is the Property & Business Coordinator for the Upper Hunter Shire Council.  This role includes managing the Scone Regional Airport. Joanne's career history is primarily in the mining sector with 25 years' experience as a Capital Project & Programme Manager.  Joanne has worked all over the world on many mining projects including developing new mines, closing out mines and building entire mining towns and communities.  Joanne's qualifications include mine engineer and project and programme management.
Read More...
In 2015 Joanne decided it was time to change the focus of her career and left the mining industry and started with the Upper Hunter Shire Council.  Her current role includes the management of the airport, the regional saleyards and managing the Council's commercial property portfolio. Joanne is passionate about continuous improvement to safety and compliance practices and policies.  Joanne will be presenting to you on overcoming planning constraints at small regional aerodromes.  This will cover Pros and cons of selling airport land, Overcoming airport compliance issues with land restrictions and The importance of having a land use strategy for the airport area.
Simon Lockie
Airport Manager, West Auckland Airport
When: 1130-1200
Regional Stream
Coming from an IT background, Simon has been Airport Manager of West Auckland Airport, Parakai for 13 years. In order to assist with airport operations, he co-founded aviation software company Aerodrome IT Systems and developed the Aimm – Airport Movement Monitoring system.
Read More...
Key focus for Simon has always been to achieve Growth, Sustainability & Efficiency and he consults for airports in Australia and New Zealand.
Oliver Lamb
Managing Director, Ailevon Pacific
When: 1200-1230
Regional Stream
Oliver is a Managing Director at Ailevon Pacific. He has substantial experience in the aviation industry in a wide variety of capacities, including airline operations, distribution, industry advocacy, airport business development and strategy consulting. Beginning his career at Canadian Airlines and Business Travel International, with a deep understanding of the aviation industry and fluent in English, French and Spanish, his career has seen him working throughout the Asia-Pacific Region and Europe on the industry's most challenging issues.
Read More...
Prior to co-founding Ailevon Pacific, Oliver was a strategy consultant for the aviation industry and for Port Jackson Partners, one of Australia's leading corporate strategy firms.Oliver holds a Bachelor of Arts and a Bachelor of Commerce (Economics) from the University of Sydney and is a Member of the Financial Services Institute of Australia and the Institute of Management Consultants.
Rob Porter
General Manager, Mackay Airport
When: 1330-1400
Regional Stream
As General Manager Mackay Airport, Rob Porter works closely with a range of aviation, business, government and community partners and stakeholders. Rob is passionate about the future of Australian regional aviation and the fast pace of airports in general. With "Sunny Mackay" Airport close to his heart.
Read More...
During Rob's 30 year career in the Australian aviation industry he has also gained experience working with the Department of Aviation, Airservices Australia and Sydney, Canberra, Alice Springs and Gold Coast Airports. Rob has been a member of the ICAO panel for ARFFS and his international engagements have seen him visit airports at Saudi Arabia, India, London, Amsterdam, Paris and Fiji. In addition to his new role as Deputy Chair of the AAA Board, Rob is currently the chair of Mackay Tourism Limited and Mackay Stadium. Mackay Airport is part of the North Queensland Airports group which also operates Cairns Airport.
Beau Tydd
General Manager – People & Technology, Queensland Airports Ltd
When: 1400-1430
Regional Stream
Beau Tydd joined Queensland Airports Limited in January 2016, with over 20 years' of IT experience within various senior management and executive positions. In his role as General Manager People and Technology, Beau is responsible for creating and implementing innovative strategies to further the internal development of the company from both an Information Technology and Human Resources perspective.
Phil Hansen
Manager, Bendigo Airport
When: 1430-1500
Regional Stream
Phil Hansen has been managing the Council owned Bendigo Airport since early 2013. Phil's background is in Strategic Planning and project management of major civic projects in and around Central Victoria. Phil assumed the management role after several years of planning for a major $15 million redevelopment of the airport, which was successfully delivered and commissioned in May 2017.
Read More...
Having spent most of his career in the private sector, primarily in the design and planning disciplines, and only moving to public administration in 2010, Phil has brought a level of energy and commercial enthusiasm to Bendigo Airport and is passionate about the sustainable development of regional cities.
Barrie Rogers
Airport Manager, Port Lincoln Airport
When: 1500-1530
Regional Stream
Barrie joined Port Lincoln Airport as Manager in July 2013 to oversee completion of the new $13m passenger terminal and apron expansion. Barrie has over 25 years experience in infrastructure management in government and private sector with a focus on aviation and asset management. Before joining Port Lincoln Airport, Barrie worked with the Lord Howe Island Board as Manager Technical Services for 9 years including management of the Island's Airport and infrastructure assets.
Read More...
Prior to returning to Australia in 2001 following 10 years based in the USA Barrie was President of Castec USA Inc; a subsidiary of US Fortune 500 company Eagle Picher Industries a manufacturer of specialised robotic heavy construction equipment developed in Australia. During this time Barrie also owned and operated Santa Monica Heli-Services a Robinson R22 franchise focussed on training and charter with a fleet of 5 helicopters.
THURSDAY 16 NOVEMBER 2017
Stephen Goodwin
General Manager – Operations, Brisbane Airport
When: 0900-0930
Technical Session
Stephen began with BAC in 1997 as the Manager of Human resources, until appointed in April 2002 to the position of General Manager Operations.
Stephen is responsible for the ongoing operation of BAC's core Airport activities which include: Terminals and Airside Operations, Security and Emergency Services, Environment and Sustainability and Airport Approvals.
Read More...
Stephen has a Bachelor of Economics from the University of Queensland, and is a member of AICD and in 2010 completed the INSEAD Advanced Management Program. Stephen became a Board Member of the Australian Airports Association and Chairman of the AAA Queensland Division in 2005 and National Chairman of the AAA in 2011 until he stepped down in 2015.
Jimmy Maitland
Regional Manager, ADB Safegate Australia
When: 0930-1000
Technical Session
Jimmy Maitland is the Regional Manager for ADB Safegate in Australia. From customer service to large scale turnkey projects, he has worked closely with a large number of airports in Australia, New Zealand and the Pacific to assist in providing them with a broad range of Airfield Lighting and Gate solutions tailored to the airport's requirements. Jimmy is committed to helping airports achieve their maximum possible safety, environmental and operational efficiency benefits through the implementation of technology and the integration of airfield systems.
Chris Cowan
CEO, Essendon Fields
When: 1000-1030
Technical Session
Chris joined Essendon Fields in January 2012 and has over 20 years' experience in senior roles in Property Development and Management. Chris has overseen significant growth in private property companies including Austexx/ DFO, MAB Corporation and Henley Properties.
Read More...
A major achievement in Chris' career was the successful sale of the $600 million DFO Portfolio in 2010. With aviation at the heart of Essendon Fields, Chris is working to deliver Essendon Airport's vision to be recognised as Australia's Premier Corporate Jet & Regional Services airport.
Glenn Wood
Chief Fire Officer, Aviation Rescue Fire Fighting Service, Airservices Australia
When: 1100-1130
Technical Session
Glenn commenced employment with Airservices Australia – Aviation Rescue Fire Fighting Services in 1986 at Perth Airport in Western Australia. Working at various locations and positions, including the ARFFS training college as an Instructor, Fire Station Manager at Canberra Airport joining the ARFFS senior management team as a Superintendent and in 2005 was promoted to his current senior management level and became a member of the ARFFS Executive.
Read More...
Glenn was the Australian representative on the ICAO ARFF Working Group and managed a project team to provide assistance to the ARFF service at Mumbai International Airport, India.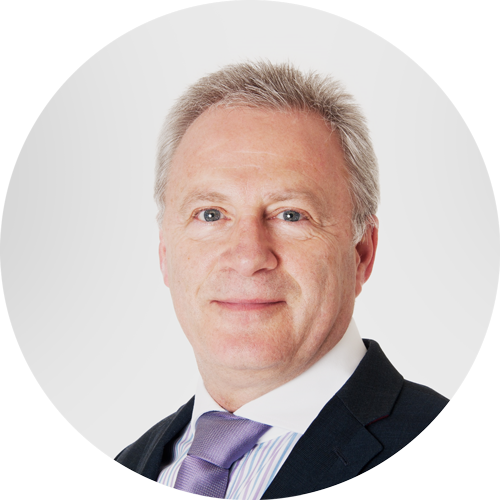 Paul Hodgen
Paul Hodgen, Australia Pacific Airports
When: 1130-1215
Technical Session
Paul is an aviation professional with 39 years global experience across a diverse spectrum of airports, airline models, geographies and cultures, having held numerous management roles within airport/airline organisations in Australia and overseas.
Read More...
For the past four years, Paul has held the position of General Manager at Launceston Airport, gateway to Tasmania's north and the Australian Airports Association's "Major Airport of the Year" for both 2015 and 2016. During his tenure, Paul has overseen a period of significant transformation at the airport, including expansion of its parking and roadway infrastructure, an overlay of the main runway and a transformation of the airport terminal, delivering improved dining and shopping choice and an enhanced "sense of place".    In recent years, the airport has also received both state and national tourism awards, recognising its position as a "brand champion" for Tasmania.     Paul is charged with enhancing the airports reputation with all stakeholders, enabling long-term growth and increased market share in Tasmanian air services, through effective partnering with tourism agencies, and others.     Paul is a board member of the Launceston Chamber of Commerce, the Tourism Industry Council of Tasmania, and is Deputy Chair and acting Director of the AAA Tasmanian Division.  Paul is a Graduate of the Australian Institute of Company Directors and this year graduated as an International Airport Professional through the ACI-ICAO AMPAP program.
Jill Brix
Principal Consultant, Avisure
When: 1215-1245
Technical Session
With more than 26 years of aviation experience, Jill has extensive experience in airfield operations, risk management, and systems management (quality, safety, risk, and environment), providing Avisure's clients with a suite of services such as compliance monitoring, auditing and emergency events training. She is also a Reservist Officer with the Royal Australian Air Force, 23SQN, RAAF Base Amberley.

Read More...
At the last two annual AAA National Conferences Jill has presented on emergency response exercises. This year she will provide more tips based on airport exercises and research to assist airports in getting the most out of their emergency exercise.
Jeff Follet
General Manager, Avisure
When: 1400-1430
Technical Session
Jeff draws on 15 years of project and people management to lead our Australian-based team. He is experienced in programmatic areas such as project design and implementation, risk management, stakeholder consultation, training, and monitoring and evaluation.
Read More...
Jeff believes in contributing to the industry in which he works, holding a seat on the Australian Aviation Wildlife Hazard Group Executive and providing technical advice on the National Airports Safeguarding Framework, Civil Aviation Safety Authority Manual of Standards Part 139, and Australian Airports Association Airport Practice Notes. In addition, he has presented at national and international conferences related to human-wildlife conflict and aviation risk. He has assisted airports in Australia, New Zealand, and the Middle East to manage their aviation risk via training, hazard assessments, on-the-ground work and the development of management plans. He has also contributed to hazard assessments for Western Sydney Airport, the new parallel runway at Auckland International Airport, and the implementation of avian radar systems.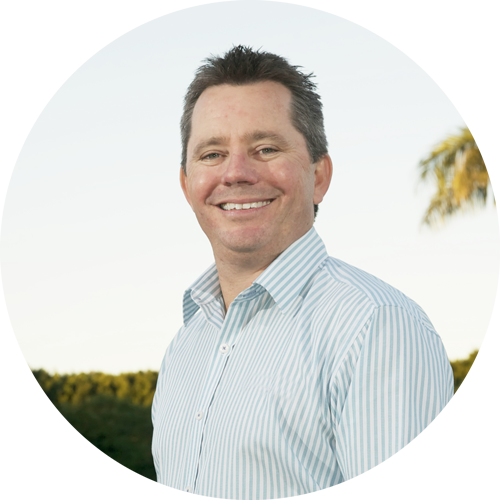 Nick Bloor
Founder & CEO, IVM Group
When: 1430-1500
Technical Session
Nick Bloor is Founder & CEO of the IVM Group; Australia's leading integrated vegetation management consulting group. At the age of 19 Nick dropped out of law school to pursue his dream of making a difference. He founded his first company Technigro and over the following two decades steered that company to become Australia's most awarded vegetation management contractor.
Read More...
Nick founded the IVM Group in 2013 to focus on innovation and technology development in the emerging field of integrated vegetation management (IVM). The following year IVM received two national awards for Sustainable Initiatives and Research Excellence. Nick has been recognised as Australia's Entrepreneur of the Year.  Outside of business Nick loves sailing and lives on the Gold Coast with his wife Tracey and their two teenage sons Josh & Sam.
Susy Vaughan
South Australian State Manager, Naturecall
When: 1500-1530
Technical Session
Susy Vaughan is an ecologist with a focus on vegetation assessment and management, whom has worked in the private environmental sector since 2007. Susy has coordinated both the Vegetation and the Vertebrate Pest Units. She has an in depth understanding of environmental issues through her experience with flora and weed surveys, fauna/pest animal surveys and on ground management. Susy has had extensive experience in project management, fauna management, site rehabilitation, revegetation, vertebrate pest management and the carrying out of pest management programs. Recently Susy has been appointed the South Australian state manager role and is responsible for the success of every unit within her region
Joe Hain
Team Leader Aerodromes, Air Navigation, Airspace & Aerodromes Aviation Group, CASA
When: 1600-1630
Joe has been in the aerodrome industry for 23 years with the last 8 years working with the aviation safety regulator. With a background in aerodrome operations and works management at a leading Australian airport, Joe now works within the CASA aerodrome inspector team.  Undertaking aerodrome surveillance in all states and territories in the Australia has provided Joe with a detailed understanding of the range of complexities facing aerodrome operators around the country.
Greg Harrison
Infrastructure Advisory Director, ARCADIS
When: 1630-1700
Technical Session
Greg is a recognised industry leader in the planning and design of infrastructure assets for a range of public and private clients. Greg's extensive technical experience includes strategic transport and land use planning, infrastructure procurement, advisory services,business case and policy development, master planning, structure planning, environmental and major project approval, procurement, transaction advice and due diligence services.
Read More...
As Aviation Leader, Greg is passionate about the Australian aviation sector and has led the preparation and delivery of numerous airport projects across Australia including master plans and development projects. This work has incorporated the planning and design of airside and landside assets at various metropolitan and regional airports. Greg has led integrated teams of advisors, engineers, designers, environmental scientists and planners in the delivery of a range of airport projects. Greg is well versed in airport legislative and regulatory requirements as they apply to both airside and landside assets.  Greg is passionate about sustainable, long term planning for airport infrastructure.
Jason Lagowski
Senior Technical Director – Environmental Restoration, ARCADIS
When: 1630-1700
Technical Session
Mr. Lagowski has over twenty-nine years environmental consulting experience (ten years in Australia), specialising in remedial investigation, feasibility studies, real estate acquisitions and divestitures, corrective action programs and regulatory agency negotiations both domestically and internationally.
Read More...
He is currently serving as a Senior Technical Director with Arcadis's Australian operations with a focus on emerging contaminants and is the nation lead for PFAS.  Formerly, he managed the Michigan remediation practice of ARCADIS with staff located across four offices, where he also held the title of Vice President. He is a licensed Professional Geologist in Canada (Ontario, Manitoba and Alberta), and a current Certified Professional Geologist in the United State.  
Matt Shepherd
Senior Aviation Consultant, to70
When: 0830-0900
Technical Session
Matt has over 34 years' experience in the Aviation industry. From working as an Air Traffic Controller to the successful implementation of Australian national air traffic infrastructure projects, Matt has been involved at all levels. He is as comfortable at the strategic level, writing five year plans for air navigation service providers as he is at the tactical level, managing busy Air Traffic Control Terminal units.
Read More...
Matt's core focus in the past ten years has been on the fields of: Airspace and air route design Air Traffic Flow Management and Collaborative Decision Making He has established and chaired international and Australian industry forums on Air Traffic Flow Management, Flexible Use of Airspace, and airspace design. In 2005, Matt was awarded a Churchill Fellowship to study aviation training and regulation throughout the Americas and Europe.
Darren Angelo
Senior Standards Officer, CASA
When: 0900-0930
Technical Session
Darren Angelo is employed by the Civil Aviation Safety Authority (CASA) as a Senior Standards Officer for both Aerodromes and Heliports. A former Aerodrome Inspector, Darren is currently leading two standards development projects under CASR Part 139 to implement new heliport regulations and to also update the existing aerodromes regulations and standards.
Read More...
Darren is the Australian representative on the ICAO Aerodromes and Operations Panel and is a standing member of the Visual Aids Working Group, the Aerodrome Design Working Group and the Obstacle Limitation Surface Task Force. Darren has previously held positions in operations, emergency planning, safety management, training and standards compliance. He has also chaired the Australian Aviation Wildlife Hazard Group from 2008 and later served on their executive until 2014. Darren has a personal, professional and "passionate" interest in aviation and is the holder of a flight crew license.
Rob Keegan
Aerodrome Safety and Emergency Manager, Cairns Airport
When: 0930-1000
Technical Session
Robert Keegan currently fills the role of Cairns Airport's Aerodrome Safety and Emergency Manager. He joined Cairns Airport almost three years ago as an Airport Safety Officer and progressed to the position of Aerodrome Operations Supervisor, where he was responsible for all the Airport Safety Officer's and their activities.
Read More...
Rob had gained extensive airport experience prior to joining the Cairns Airport team, working with ground handler company, Aerocare, as a Ramp Services Supervisor for one year and serving in the RAAF as an Airfield Defence Guard for 11 years.
Sue Doyle
Executive General Manager, Adelaide Airport
When: 1000-1030
Technical Session
Sue has been a member of the Adelaide Airport Executive team for 10 years and was appointed Executive General Manager People & Culture in 2010. Sue is responsible for the development and implementation of innovative people management strategies that maximise team, individual and organisational performance and strategic advice including responsibility for marketing and branding.
Read More...
Sue's career, spanning over 35 years has been spent entirely in the aviation and tourism industry. She has performed a vast variety of roles including airline sales, customer service, airport operations, customer relationship management, human resource management and executive leadership. Sue's leadership of the People & Culture function and her innovative approach to people management strategies was acknowledged with Adelaide Airport being recognised internationally by Airports Council International Asia Pacific in 2014 for employer branding initiatives to attract and retain staff and again in 2016 for HR Excellence.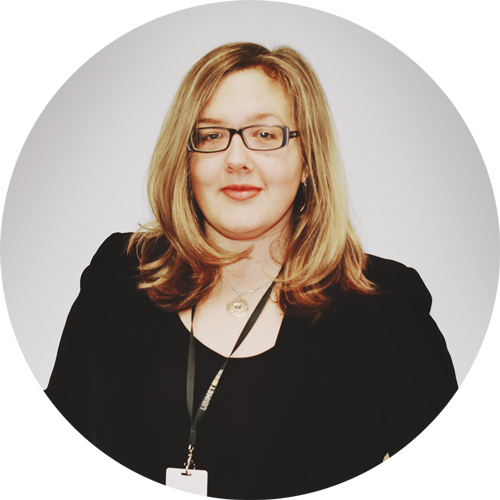 Casey Palmer
General Manager, UBIMET
When: 1100-1130
Technical Session
Casey Palmer is a meteorologist and General Manager of the Australian entity of UBIMET, a leading global weather services provider. She has worked in the weather industry on almost every continent and was the Chief Meteorological Officer of the UBIMET Group until recently returning to Australia to manage local projects focused on severe weather and lightning detection.
Read More...
Casey oversaw the completion of the UBIMET lightning detection system in Australia which is comprised of a network of the most technologically advanced sensors across the country. She is now managing initiatives to improve lightning alert systems and operational safety procedures in several sectors, including airports and aviation. 
Magdalena Machura
Sales & Marketing Director, ASI Solutions Ltd (UK)
When: 1130-1200
Magdalena joined the company in March 2016, bringing 16 years of experience in bitumen modification within the paving and roofing industry. Previously she worked for leading manufactures of high shear mixing equipment, BWS Technologie GmbH and polymers at Kraton Polymers, gaining experience in various roles, covering both technical and commercial responsibilities in management and leading positions.
Mai Yeung
Senior Associate, Beca
When: 1200-1230
Technical Session
Mai Yeung is a Senior Associate – Airports at Beca. She has over 35 years of professional engineering experience in electrical services and specifically over 23 years in airfield ground lighting (AGL). As a recognised leader in the AGL industry, she has significant experience in the planning, design, construction, commissioning and maintenance of AGL systems in Hong Kong, New Zealand, the Pacific Islands, Middle East and Australia.
Read More...
For the last four years, she has been Melbourne Airport's AGL go to person for the multiple taxilane, runway lighting LED upgrade and Runway Development Program with two runways and multiple connecting taxiways. Mai is a member of the sub-committee of Illumination Engineering Society Airfield Lighting Committee (IESALC) in North America representing Australia to promote maintenance safety of AGL systems around the globe.
Jim Parsons
National Airports Manager, Fulton Hogan
When: 1400-1430
Jim is the National Airports Manager for Fulton Hogan where he overviews the Companies airfield works. He has extensive experience in the pavement and civil infrastructure construction business and has been involved in this work, specializing in the Airport arena since he started with the Australian Department of Aviation in 1978. Jim has a strong Project Management background, as well as having vast practical experience in asphalt and granular pavement production and laying operations.
Read More...
Jim's places energy and emphasis on close working relationships, enabling practical and innovative solutions to his Clients requirements. Jim, with a career spent interstate, asian and pacific Island excusions and in NZ, now uses Sydney as his base.
Nicky Williams
Senior Airport Engineer, Fulton Hogan
When: 1400-1430
Nicky joined Fulton Hogan in the National Airports team in 2017 and has over 10 years specialising in airport civil infrastructure as a Project Manager and Design Manager.Nicky has  extensive experience in aviation projects including at capital city & regional airports and Defence bases across Australia and New Zealand on airfield maintenance/rehabilitation and new airside infrastructure. Nicky supports Fulton Hogan's Technical team with Airport specific technical and design advise and provides guidance on the functional & regulatory design aspects through Fulton Hogan's tendering activities.
Greg White
Director Airport Pavement Research Program, USC
When: 1430-1500
Dr. Greg White is a Pavement Engineering Researcher at the University of the Sunshine Coast, as well as Director of Airport Pavement Engineering Specialists, an independent consultancy providing high level and specialised advice to the airport industry.  Previously Greg worked as Technical Manager for airport projects at one of Australia's leading asphalt surfacing and construction contractors, and as a Principal Airport and Pavement Engineer with a number of Australia's largest design firms.
Read More...
Greg's interests extend to all aspects of airport pavement design, construction, management, evaluation and maintenance, particularly the incorporation of new and innovative technology and practice into real life projects, for the benefit of airport owners.  As well as his PhD, Greg holds a Bachelor of Civil Engineering and four Masters degrees, all earned in the pavement engineering and airport pavement disciplines.
Jalal Soufi
Airport Engineer, Aurecon
When: 1500-1530
Technical Session
Jalal Soufi-Sabbagh holds a Civil and Infrastructure Engineering Degree with Honours from RMIT University. He joined the Aurecon Airport Team in 2011 and has since worked on a range of capital city and regional airport projects – most recently, Brisbane Airport's Domestic and International Apron Developments.
Read More...
 He has undertaken pavement and technical inspections at several airports, including Adelaide Airport and RAAF Base East Sale, and has experience in the pavement design and quality assurance of heavy duty airport pavements in Australia. Jalal has also reviewed, designed and supervised asphalt overlay works for airports such as Essendon Airport and RAAF Base Amberley.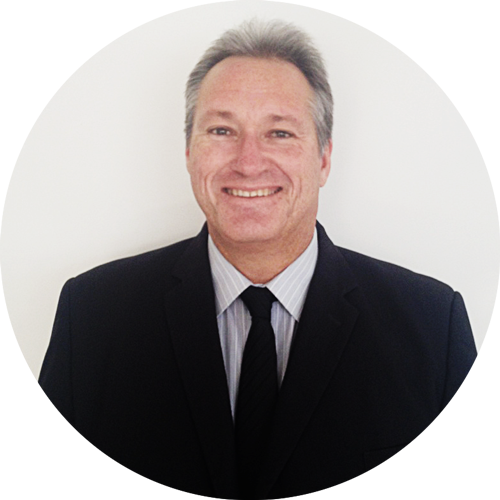 David Voss
Airport Manager, Emerald Airport
When: 1530-1600
Technical Session
David is an aviation Manager with over 20 year's experience in managing every aspect of aviation within an airline and airport capacity across the fields of management, commercial, safety, operations, security and finance. He joined Emerald Airport in 2015 as Manager Airport.
Read More...
Prior to this current role David has worked for both federal and local government agencies, the Civil Aviation Safety Authority as well as privately owned airports and Council owned airports. David is a member of Local Government Managers Australia (LGMA) and the International Society of Air Safety Investigators (ISASI). Currently as Manager Airport, David is a member of the Councils Executive Leadership Team and provides strategic advice to Council as well as managing all aspects of airport operations including projects, Capital and Operational budgets, and infrastructure development and developing the airports commercial activities.
Shane Ritchie
Associate Director – Transport, AECOM Australia
When: 1530-1600
Technical Session
Shane is the Transport Team Leader for AECOM Australia's Mackay Office, with 15 years of experience in the delivery of transport infrastructure in the Central Queensland Region and the United Kingdom.  Shane has had the fortune of working across the major types of engineering organisations, including state government, construction contracting and private consulting.
Read More...
This has given him a broad perspective of project delivery and technical leadership in the airfield design, road planning and design, traffic assessments, drainage design, flood studies, pavement design and the construction of rural roads, bridges, airport runways and major motorway structures. Shane's career has been heavily focused on road transport infrastructure up until 2010, when he first branched into aviation projects through the design and construction management of the Mackay Airport runway overlay project.  Since then, Shane has continued to focus on regional airports and has assisted airport managers with the asset management, design and construction of pavements at the Whitsunday Coast, Rockhampton, Emerald and Roma Airports.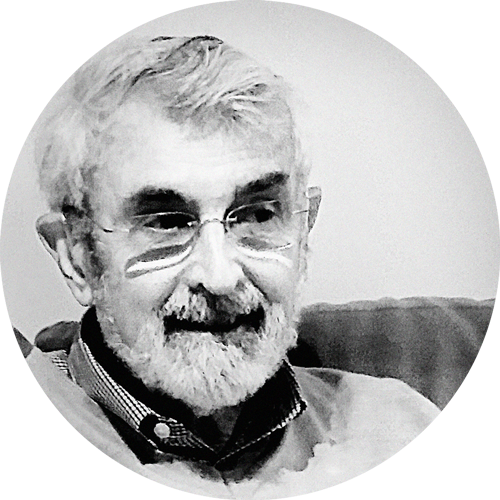 Rod Sullivan
Operations and Technical Adviser, Burnie Airport
When: 1600-1630
Technical Session
Rod has fifty years experience in Aviation specialising in airport planning, development and operations. He is actively involved with both tertiary education and in the training and competency based assessment of airport operations staff. As part owner of Burnie Airport Rod has also served as its Operations and Technical Adviser since 2001. Rod was recipient of the AAA Chairman's Award for outstanding service to the airport industry in 2013.
Richard Knott
Airport Pavement Specialist, Aerodrome Design Services
When: 1600-1630
Technical Session
Richard has over thirty years experience in Australia in the fields of planning, design construction and maintenance of highway and heavy duty aircraft pavements and civil works. He has been involved in the development of major defence facilities from inception to project completion, including major upgrading of civil and military airports. Richard has a Higher National Certificate in Civil Engineering UK 1966 and a Master of Technology in Civil Engineering (Deakin University). Richard is a Chartered Professional Engineer and a Member of the Institution of Engineers Australia.