2022 Speakers
More speakers to be announced soon!
Jessica Ridley
Journalist and presenter
Jessica has more than a decade's experience in Australia's biggest TV and radio newsrooms. She has been a regular face on the Seven Network Australia, seen daily on Sunrise, the number one breakfast show, 7NEWS Sydney and other programs including The Morning Show.
David Batic
Chief Executive Officer, Port Hedland International Airport
David has worked in the Defence and Civil aviation industry for more than 40 years. Prior to taking up his current appointment as CEO Port Hedland International Airport, David was General Manager Alice Springs and Tennant Creek Airports and General Manager Aviation Operations at Townsville International Airport, Mount Isa Airport and Longreach Airport.
Read more...
David holds a Graduate Certificate in Business Administration, Bachelor of Aviation and is currently a Fellow Aeronautical Engineer through Engineers Australia. Other professional memberships include The Royal Aeronautical Society, The International Society of Air Safety Investigators and The Australian Institute of Health and Safety. David is also on the National Engineering Associates Register in the discipline of Mechanical Engineering and a RAAF Squadron Leader (Ret'd) with over 6000 flying hours experience as a Flight Engineer.
David's previous appointments include Chair of Tourism Central Australia, Chair of the Chamber of Commerce – Central Australia, Board Director Chamber of Commerce NT, Inaugural Chair and founder of the Alice Springs Major Business Group, Board Director and Finance Committee Chair for Desert Knowledge Australia, Director Australian Airports Association NT Division, President of the Alice Springs RSL and most recently, appointed Board Member and Treasurer Port Hedland Chamber of Commerce and Industry.
Bob Burrowes
Principal Engineer, AECOM
Bob is a Principal Engineer within AECOM's aviation team, with over seven years' experience in airfield engineering, digital design, design and project management, maintenance and construction monitoring, including the delivery of various civilian and Defence airfield projects.
Read more...
Bob has a background in project planning and delivery. With a strong mix of design and practical site-based roles, Bob's end to end experience on aviation projects supports informed development of practical and value for money whole of life airfield and pavement solutions.
Ryan Both
Executive General Manager of Aviation, Brisbane Airport
Ryan has most recently been working in zero-emission aviation as the Asia Pacific Region Lead for Embraer's spin-off company EVE Air Mobility. He is also the former CEO of Cobham Australia – contract aviation group with 50 aircraft, 1300 staff in 14 locations.
Read more...
Led aviation growth and forecasting at Melbourne Airport
Worked for Virgin Australia and managed Qantas B717 fleet operations
Pandemic experience as Deputy State Controller leading the restructure of hotel quarantine operations in Victoria
Passion for digital transformation, leveraging real-time data, automation and AI to make better operational and investment decisions
Todd Chapman
Principle, Leading Edge Management Consulting
Todd is the principle of Leading Edge Management Consulting and works with organisations who need support and expertise going through complex change and transformation. Todd leverages proven systems and personal skills honed in more than 25 years of working in senior roles within Australia's most successful airlines. 
Read more...
 In all of his assignment, the constant was the need for fundamental transformation. But despite this constant, the challenges were highly variable, the business units were dynamic and the operation was relentless. Solutions came in the areas of safety management system implementation, compliance and governance frameworks, digitisation, mergers and acquisitions. outsourcing, contractor management and rectifying team culture. However despite this diversity of solutions, Todd always found that to make the fix genuine, it always involved two things; developing great people to be great leaders and embedding quality systems to drive business discipline. And it is this philosophy and people centred passion that underpins the approach with Leading Edge Consulting. 
Andrew Brodie
Chief Executive Officer Sunshine Coast Airport
In February 2019, Andrew was appointed the Chief Executive Officer of Sunshine Coast Airport and has been responsible for driving the continued success of the airport, through increased aviation capacity and the delivery of major infrastructure projects including a new internationally capable runway and capitalising on the 2040 Master Plan to develop non-aeronautical commercial opportunities.
Read more...
By cultivating a culture of collaboration with government, local businesses and the community, Andrew sees the future Sunshine Coast Airport becoming a significant domestic and international gateway.Andrew came to Sunshine Coast Airport after eight years in senior executive positions at Brisbane Airport Corporation, leading and managing the main aviation and commercial revenue earning business units of the airport. Prior to this, Andrew spent 15 years with GPT/Lend Lease and AMP in senior executive portfolio management roles.In February 2021, Andrew was also appointed Chief Executive Officer of Agilis Airports the management group for Sunshine Coast and Coffs Harbour airports.
Matt Cocker
Chief Operating Officer, Hobart Airport
Matt has been engaged in the aviation industry for the past 20 years and is the Chief Operating Officer of Hobart Airport.  Prior to joining Hobart Airport, Matt held positions within the aviation industry across the country including Adelaide Airport, Northern Territory Airports and Qantas.
Read more...
 Matt is currently the Chair of the Australian Airports Association Tasmanian Division and is a member of the Board of the Tourism Industry Council of Tasmania. Matt has completed tertiary education in business/personnel management and is a graduate of the International Airport Professional (IAP) ACI-ICAS AMPAP program. Prior to moving into the aviation industry Matt was an Officer in the Australian Defence Force and has a law enforcement background.
Brenton Cox
Managing Director, Adelaide Airport
Brenton Cox is Adelaide Airport's Managing Director – having worked within the airport's Executive team since 2013. Adelaide Airport contributes $3bn pa to the South Australian economy each year, proudly connects and shapes South Australia and has a vision to be Everyone's Favourite Airport – Seamless, Connected & Easy.
Read more...
Brenton was previously a director of Sydney Airport and Hobart Airport and worked for Macquarie Capital in London and Macquarie Airports in Sydney. He is currently on the Boards of the South Australian Property Council, South Australian Freight Council, Seymour College, and the Adelaide University Business School.
Mike Fisher
Managing Director, Airport Lighting Specialists
Mike Fisher joined Airport Lighting Specialists Pty Ltd in 1999, after 10 years at a NATA photometric laboratory.  Now as a Member of the Illuminating Engineering Society (North America) and Managing Director of ALS he is widely regarded for his knowledge and experience in all forms of airfield ground lighting.
Melissa Gibbons
Associate Civil and Aviation Engineer, Civil and Aviation -Transport (Northern), APAC People & Places Solutions, Jacobs
Melissa is a senior associate aviation engineer with over 15 years of experience both internationally and within Australia.  Relocating to the UK provided opportunities working on large international airports such as Heathrow, Gatwick and Dublin as well as challenging projects in West Africa, Brazil and Turkey.
Read more...
Over this time Melissa has developed a broad range of skills from airfield planning and engineering to construction monitoring on behalf of a large global bank. In 2017 Melissa consulted on wind shear modelling for a remote airport in the South Atlantic Ocean dubbed as "the world's most useless airport".  Working on airports ranging from the most remote locations to major hubs, has provided her with a unique view of the future needs of airports and a strong interest in integrated transportation hubs and urban air mobility.
Taylor Diao
Sales Manager, ADB Safegate
With a strong technical background of master's degree in electrical engineering and Bachelor's degree in Avionics, Taylor Diao has worked in technology sectors for 10 years. He has received an award for his smart industry project using sensor technologies, communication network and machine learning algorithm.  He also has a publication in aviation communication technology.
Read more...
Taylor is passionate about discussing the latest technology with people around him.
Lucy Friend
Environment Manager North Queensland Airports
North Queensland Airports (NQA) operates Cairns Airport and Mackay Airport. As NQA's Environment Manager, Lucy leads the company's Environment Strategy, with a focus on climate change mitigation and adaptation, waste reduction, resource sustainability, biodiversity protection and pollution prevention.
Martin Hanley
Coordinator Airport Operations & Compliance at Ballina Byron Gateway Airport
Employed in the aviation industry since 2006 in a number of roles across ground handling, customer service, training and aerodrome operations. I am passionate about the aviation industry and strive to make positive impacts through my role as Coordinator Airport Operations & Compliance at Ballina Byron Gateway Airport as well as engaging with GHA team members across Australia through my training role with Industry Delivered Training delivering nationally recognised qualifications in the Aviation sector.
Amelia Evans
Chief Executive Officer, Queensland Airports Limited
Amelia was appointed QAL CEO in July 2022 after joining as CFO in 2016. As CEO, Amelia is responsible for setting the group strategy in alignment to QAL's vision.  She leads an experienced team focused on delivering safe and exceptional airport experiences, growing QAL's network and passenger numbers, promoting a diverse and inclusive culture and driving sustainable outcomes.
Read more...
Amelia also oversees a significant infrastructure and property planning and investment program across all QAL airports. Amelia is a chartered accountant with 25 years' experience in Australia and internationally across the aviation, telco, fast moving consumer goods and property industries. She is currently a Council member for Griffith University and an advisory board member for UNIQ You, with previous board roles including National Trust and Currumbin Wildlife Sanctuary.
Gary Gibb
Chief Strategy Officer and President, Landrum & Brown (L&B) Asia Pacific
Gary Gibb is the Chief Strategy Officer and President of global aviation consulting specialists Landrum & Brown (L&B) Asia Pacific. Gary's 40-year career has primarily been in airport consulting but has also included stints in Transport Authorities and the airline industry.
Read more...
 Based in Melbourne, his dual roles within L&B cover global responsibility for company strategy, the L&B LAB and leadership of the Asia Pacific Division. Gary's particular expertise is steering complex airport planning projects that focus on passenger service, terminal and airfield operations and the airport business. Between 1994 and 1998 he was engaged by Cathay Pacific as their Planning and Liaison Manager for the new airport in Hong Kong. Since joining L&B, Gary has led several key planning assignments in Australia, New Zealand, Asia Pacific, Middle East, India, China, and Europe.  Theses airports are consistently ranked among the world's best, including Singapore Changi, Dubai World Central, Incheon, Hong Kong, and Shanghai Hongqiao International Airports. In Australia he has led key strategic projects at Western Sydney, Melbourne, Brisbane, and Perth Airports.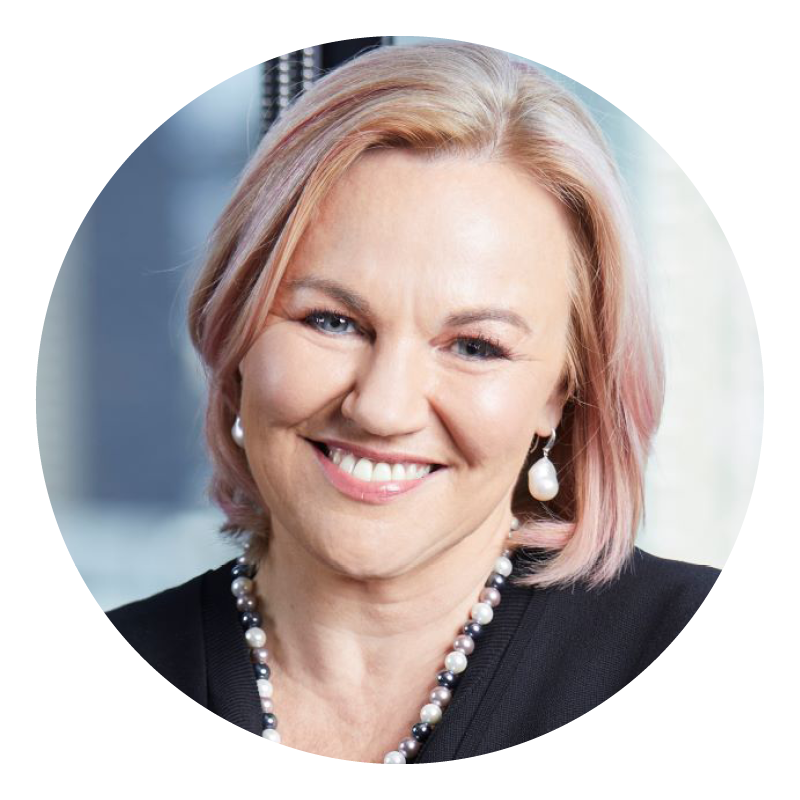 Phillipa Harrison
Managing Director, Tourism Australia
As the Managing Director of the nation's global tourism marketing agency, Ms Phillipa Harrison is responsible for driving Tourism Australia's strategies to create sustainable demand for Australia's tourism experiences internationally; and working with the tourism industry to achieve its Tourism 2020 strategy goals of growing overnight visitor spend to more than $115 billion annually.
Read more...
Ms Harrison and her team at Tourism Australia, in partnership with industry, have sought to drive the contribution from international visitors to the Tourism 2020 goal, with spending by international visitors reaching a record $44 billion in 2018. These results have also assisted the industry in achieving its Tourism 2020 goal two years ahead of target, with overnight international and domestic visitor spend reaching $117 billion in 2018.Joining Tourism Australia in February 2017, Ms Harrison took up the role of Executive General Manager International to lead the organisation's international operations for Asia, the Americas, Europe and New Zealand as well as Global Distribution and Partnerships. In this role, Ms Harrison has overseen Tourism Australia's network of international offices spanning 12 countries as well as managing airline relationships and distribution channels, that are vital for attracting international visitors to Australia. Prior to joining Tourism Australia, Ms Harrison spent six years working for Hamilton Island Enterprises and before that held a variety of senior sales, marketing and product roles at Viator Systems (Sydney), Base Group (Sydney), STA Travel (London), Contiki Holidays (London), and Trailfinders (London). Ms Harrison holds a Bachelor of Arts (Mass Communication and Psychology) from Macquarie University and an MBA from AGSM at the University of NSW.
Heidi Hauf
Regional Sustainability Lead for Asia Pacific, Boeing
Heidi was appointed to the role of regional sustainability lead in January 2021, where she leads Boeing's advocacy on sustainable aviation policy and develops partnerships in support of aerospace sustainable goals. Heidi also chairs industry groups driving collaborative approaches, include the Sustainable Aviation Fuel Alliance of Australia and New Zealand. 
Read more...
After starting her career as an intelligence officer in the Australian Army, Heidi has worked on systemic sustainability issues across public services, natural resource management and business. She has advised leaders and developed corporate sustainability strategies as well as shaping government policy in regional Australia, Asia, East Africa, Europe and the UK. 
Matt Lee
Co-founder and CEO of OACIS
Matt Lee is the co-founder and CEO of OACIS, the world's only full-functionality, off-airport check-in solutions company. He has over 30 years of aviation experience gained across Australia, Asia and the UK and most recently was the COO of Qantas Domestic. His aviation career has included stints at Ansett Australia, Virgin Atlantic Airways and Qantas Airways as well as consulting to SwissAir, SAA, Malaysia Airways, SAS, Swissport and Melbourne Airport.
The Hon Peter Malinauskas MP
Premier of South Australia
Peter led the South Australian Labor Party to victory at the March 2022 state election becoming the 47th Premier of South Australia.
Read more...
With a focus on health, education, jobs, skills and the environment, Peter was elected with a plan not just for the next four years but for the next generation. Prior to being elected Premier of South Australia, Peter was the Leader of the Opposition between 2018-22 bringing a constructive alternative approach to the challenges facing South Australia during the COVID-19 Pandemic.During the Weatherill Labor Government Peter held the portfolios of Minister for Police, Correctional Services, Emergency Services and Road Safety (2016-2017) and Minister for Health, Mental Health and Substance Abuse (2017-2018). He first entered state parliament as a member of the Legislative Council in 2015 before being elected as the member for Croydon in 2018. In Peter's spare time, he can often be found at a Port Adelaide game or out on the footy field playing with his beloved Adelaide Uni Blacks. Peter's great love though is his family.Peter and his wife Annabel have three young children Sophie, Jack, and Eliza.
Vanessa Hudson
Group Chief Financial Officer, Qantas Group
Vanessa Hudson has been Qantas Group Chief Financial Officer since 2019. She oversees financial planning and analysis, treasury, procurement and investor relations. With the onset of COVID, Vanessa has had a pivotal role in navigating the enormous impact of what has been an unprecedented crisis for global aviation on the national carrier's balance sheet.
Read more...
This has included an equity raising, tapping debt markets and an increasing focus on recovery as domestic travel normalises.Since joining the airline in 1994 she has held a number of roles across network planning, sales, and product and service. Vanessa holds a Bachelor of Business and has been a Chartered Accountant for almost 30 years.
Paul Lindwall
Commissioner, Productivity Commission
Paul Lindwall is a Commissioner with the Productivity Commission, with a focus on macroeconomic policy, financial markets, industry policy, national security and social policy. Paul has served as a senior official with the Australian Treasury, the Department of Finance and was a senior economic adviser to the then Treasurer, Hon. Peter Costello MP and then Leader of the Opposition Hon. Malcolm Turnbull MP. 
Read more...
 Paul has bachelor and master degrees in economics from the Australian National University (ANU) as well as a diploma in Ancient History and is a graduate of the Australian Institute of Company Directors. Paul is currently a commissioner for the Aged Care Employment study and the 
Trade
and Assistance Review  research project. 
Rob Mikhail
Project Director, Perth Airport
Rob is the Project Director for Perth's New Runway and also oversees infrastructure planning for the airport estate and the corporate spatial data offering.
Read more...
 He has been with Perth Airport for 13 years in various senior roles generally involved in the airfield operations and maintenance and the delivery of civil infrastructure projects including airfield renewal and expansion. Prior to joining Perth Airport Rob was a consultant serving the aviation industry throughout Australia and Papua New Guinea. Rob is the current Chair of the AAA Pavements TWG. 
Jenny Kox
Operations Standards Manager, Perth Airport
Jenny Kox has over 15 years of airport management experience which began managing Forrest Airport on the Nullabour alongside her husband. Since then, Jenny has worked at, and consulted to, remote, regional and major capital city airports at all levels and in all facets of airport operations.
Read more...
 From July 2017, Jenny has been part of the Operations team at Perth Airport as the Operations Standards Manager, overseeing airfield compliance documentation, service standard reporting to airlines as well as documentation, business continuity and process improvements for the team. From the start of November she is moving back to helping regional airports as the General Manager Aerodrome Compliance for Regional Airport Management Services. Jenny has been part of the executive team of the Australian Airports Association's Western Australia Division in one form or another since 2009 including previously being their represented Board Director in 2015-2017 and again from 2019 to present, as well as holding the Deputy National Chair position since December 2020. 
Cherie Love
Safety Performance Specialist, Civil Aviation Safety Authority (CASA)
Cherie has an extensive background in aviation and safety management roles, most recently employed by the Civil Aviation Safety Authority (CASA), as a Safety Performance Specialist within Safety Risk and Intelligence Branch (SRIB). Her role provides specialist safety management advice and expertise across CASA to enhance safe skies for all within the State Safety Program (SSP) and National Aviation Safety Plan (NASP); assisting Australia to achieve key safety principles, structures and processes underpinning our future of aviation safety system.
Read more...
 Cherie has worked within the aviation industry across a variety of roles and airlines before commencing at CASA, focusing on implementing risk management strategies to improve overall safety, health, and wellbeing. She has a wealth of experience in implementing, maintaining, and improving fatigue risk management and safety management systems for regional, domestic, and international airline operations in Australia, New Zealand, United States and Asia. While also having experience in human performance and academic research areas relating to sleep, fatigue, and cognitive performance within safety critical operations. Prior to entering the safety management space Cherie held various aviation roles including operations control, crewing, rostering and resource planning, flight crew training, flight planning, load control, network planning and yield management. Cherie has a unique perspective within aviation, bringing her passion for safety, human performance, mental health, and operational knowledge together to enhance safety systems through stakeholder engagement and organisational interfaces. 
Richard Murran
Technical Director and ANZ Airfield Manager, AECOM
Richard is a Technical Director and AECOM's ANZ Airfield Manager.
Read more...
 He has extensive experience in design management, project management and construction supervision, specialising in aviation projects. Richard has extensive experience working with key clients on a broad range of projects at major international airports. Richard has led the Technical Design Services team on the Davis Aerodrome project for the last 5 years, leading the AECOM team responsible for delivery of a wide range of services for the Australian Antarctic Division. 
Louisa Pang
Managing Director, Aviation Projects
Louisa is the Airfield Infrastructure Asset Manager at Melbourne Airport, responsible for managing the airfield assets from whole life cycle perspective, developing airfield performance management strategies and asset management plan, provision of engineering technical expert advice and design review input and asset life cycle budgetary planning.
Read more...
Prior to joining APAM in 2021, Louisa was civil engineer with 20 years industry experience specialising in heavy duty pavement in airfield, port and highway. She has successfully delivered airfield projects for 18 airports locally and internationally. Louisa is a Fellow of Engineers Australia and strong advocate of Women in Engineering. 
Ilona Rose
Retail Leasing Manager, Adelaide Airport Ltd
Ilona is a retail master planning and leasing specialist having worked across Australia over the past 25 years- predominantly in Shopping Centre and Hybrid asset developments for a number of ASX listed property trusts and private family businesses.
Read more...
More recently Ilona has worked across Melbourne, Launceston and Adelaide Airports' retail expansion projects and played a key role in the strategic intent and delivery of the recently expanded retail offering at Adelaide Airport.
Nathan Wallace
Technical Director, AECOM
A Technical Director within AECOM's aviation team, Nathan has previously held positions as the Manager of a National Consulting Airports team and the Airfield Facilities Manager and resident Civil Engineer at Melbourne Airport, where he was responsible for all airside civil assets.
Read more...
 Nathan has led major airport infrastructure projects such as, the Sunshine Coast Airport Expansion Project, the P0007 National Airfield Maintenance Works, Major Runway Overlay projects (Adelaide, Hobart and Gold Coast) along with many other Airport projects across Australia.
Mark Wilson
Head of Airfield, Melbourne Airport
Mark Wilson is an aviation professional working at Melbourne Airport as the Head of Airfield after relocating from Auckland, NZ earlier this year. Along with 14 years of airport operational experience gained through Auckland Airport and Melbourne Airport Mark has held a PPL license for fixed wing aircraft, has gained a Bachelor of Aviation Management through Massey University, and is in the final month of completing an Executive MBA, also through Massey University.
Read more...
 During his Executive MBA, Mark completed research on developing a framework that supports young airport operational people leaders as they advance through their careers. Recognising the importance of not only technical competencies, but equally leadership qualities early on in an individuals' careers is an area that Mark is passionate about. Injecting opportunities and support that helps build leadership within the industry drives Marks motivations. 
Rob Porter
Executive General Manager - Operations
Rob Porter is the Executive General Manager of Operations for NT airports under ADG Management (Darwin International Airport, Alice Springs Airport and Tennant Creek Airport). Rob has more than 30 years' experience in the aviation industry including 11 years managing operations at the Mackay and the Gold Coast airports and almost two decades with Airservices ARFFS in operations, progressing from aviation fire fighter to Chief Fire Officer. 
Read more...
Rob was also Chair of Mackay Tourism and Mackay Stadium, as well as having held the roles of Queensland Director and Deputy Board Chair of AAA.
The Hon John Sharp AM
Deputy Chairman Rex Airlines
The Hon John Sharp AM is the Deputy Chairman of Rex Airlines, Chairman of Pel-Air Aviation and was a former Minister for Transport in the Federal Government.
Read more...
John is a former Chairman of the Aviation Safety Foundation of Australia and has previously served as a Director of Airbus Group, Australia Pacific. He was awarded a Member of the Order of Australia for significant service to the people and Parliament of Australia, to the aviation industry, and the community.
Rob Weaver
Regulation & Public Policy Global Lead, Eve Air Mobility
Rob is the Regulation & Public Policy Global Lead for Eve Air Mobility, the Embraer backed startup dedicated to accelerating the global Urban Air Mobility (UAM) ecosystem. Previously he was Executive General Manager Safety, Environment & Assurance at Airservices Australia, where he was a member of the Executive for six years.
Read more...
 He has also worked for the UK's Air Navigation Service Provider and holds a PhD in safety critical systems from the University of York. 
Carl Rogers
Head of Strategy and Business Development for Airport IT in APAC, Amadeus
Carl joined the Amadeus team in 2013, bringing with him over 20 years of experience in the aviation and IT industry. Carl is currently performing a regional role within Amadeus, as the Head of Strategy and Business Development for Airport IT in APAC.  Previous roles in Amadeus have included global responsibilities for Product Management, Solution Design, Strategy and Customer Engagement.
Read more...
Carl began his professional career in the armed forces, serving in the Royal Australian Air Force for 12 years.  Since leaving the military, Carl has pursued a broad range of roles in IT and aviation, including 6 years working within Qantas operations. As an IT consultant, Carl worked successfully with business and IT stakeholders across a range of industry sectors including government, defence, airports and airlines. While engaged as the Enterprise Architect for Brisbane Airport, Carl helped the organisation to define and execute the IT Strategy and Technology Roadmap. From 2013 to 2016, Carl was based in London as part of the Amadeus team in Europe. In 2016, Carl and his family moved back home to Australia where Carl focussed primarily on the acquisition and integration of ICM Airport Technics, the market leading provider of self-service bag drop solutions. Carl is currently enjoying the sunshine in Brisbane. 
Keith Tonkin
Managing Director, Aviation Projects
Keith Tonkin has been in the aviation industry since 1986 and is currently the Managing Director of Aviation Projects and Director of Greenbird.
Read more...
Keith spent 15 years in the Royal Australian Air Force flying tactical transport and long-range strike and reconnaissance aircraft, followed by 9 years of international and domestic operations for Qantas. Since 2003, Keith and his team at Aviation Projects have provided trusted advice about airport planning, operations and development and aerodrome safeguarding in Australia and the Asia-Pacific. 
Kylie Williams
Planning Team and Technical Leader, GHD
Kylie works with GHD and has over 25 years of Planning experience gained in Local Government.
Read more...
She has undertaken Statutory and Strategic Planning work, including compliance and heritage management. She has overseen the development of the Local Provisions Schedules under the Tasmanian Planning Scheme and some of her current projects relate to large scale infrastructure and renewable energy . Kylie has additional training in project management, policy and strategy development and business analysis.  Kylie joined GHD and a team of planners and other technical experts  to assist in the growth of the Loveable Cities framework at GHD under its Future Communities Strategic Initiative.   There have been many planning projects which have benefitted from the "loveable lens" , and Kylie loves its versatility across all types of planning work.