Craig Richmond
President and Chief Executive Officer, Vancouver Airport Authority
When:
Tuesday 19 November, 1015-1045
Craig Richmond, President & CEO, Vancouver Airport Authority (YVR), is the driving force behind YVR, known for its innovative approach, forward-looking strategy and exceptional customer care. His strong aviation background spans diverse roles at home and abroad as a fighter pilot for the Royal Canadian Air Force, pivotal roles at YVR and CEO positions with Vantage Airport Group at six airports in three countries. Since rejoining YVR as President & CEO, Richmond has overseen the airport's vision to become a world-class sustainable connecting hub linking Asia to the Americas.
Read more...
Richmond leads a dedicated team to deliver an amazing airport experience focused on safety, efficiency and comfort. In 2018 YVR also had the highest non-aeronautical revenue per passenger in North America. Under Richmond's leadership, YVR has grown at one of the fastest rates in Canada—having welcomed a record 25.9 million passengers in 2018. In 2018, YVR was voted Best Airport in North America for a record nine consecutive years at the Skytrax World Airport Awards. Richmond is the recipient of the 2016 Airport Council International – North America's new Excellence in Visionary Leadership Award. Airport Revenue News also recognized Richmond as 2017 Director of the Year in the large airports category. In 2018 the Canadian government named Richmond as an Employment Equity Champion. YVR is continually recognized as one of BC's Top Employers, including Dream Employer of BC by the Greater Vancouver Board of Trade, and is rated one of BC's Most Loved Brands by BC Business Magazine.
James Bennett
Director of Aviation Services, City of Phoenix
When:
Wednesday 20 November, 0900-0930
James E. Bennett, A.A.E. currently serves as Director of Aviation Services for the City of Phoenix, Arizona. In this role he is responsible for the operation, management and development of three airports: Sky Harbor International, Deer Valley and Phoenix-Goodyear. In addition to directing the operations of these airports he is responsible for the development and implementation of a U.S. $2 billion capital investment program involving terminal building expansion, automated people movers and airfield improvements. These improvements are designed to accommodate additional growth at Sky Harbor International which currently serves 45 million passengers annually.
Read more...
Mr. Bennett also serves as President of JB Transportation Advisors, LLC, a professional services firm that he founded in September of 2013. JB Transportation Advisors has provided strategic and business planning advisory services, financial advisory services and business development assistance to firms in the transportation industry. In addition, Mr. Bennett has an extensive background and experience in reviewing and advising on capital development investment programs, air service development, airport logistics, aviation security, finance and public private partnership development projects.Previously Mr. Bennett served as Chief Executive Officer of Abu Dhabi Airports Company (ADAC) from June 1, 2010 until his return to the U.S. in March of 2013. As CEO at ADAC he was responsible for the operation and management of five airports: Abu Dhabi International, Al Ain International, Al Bateen Executive, Sir Bani Yas and Delma Island. In addition, he was responsible for a multi-billion dollar redevelopment and expansion of Abu Dhabi International, designed to increase the overall capacity of the airport to more than 27 million passengers annually. Mr. Bennett also served 14 years at the Metropolitan Washington Airports Authority where he was appointed President and CEO in 2003. Mr. Bennett's responsibilities included planning, directing and managing all programs and business strategies for Washington Dulles International, Ronald Reagan Washington National airports, and the Dulles Toll Road. Mr. Bennett joined in 1996 as Executive Vice President and Chief Operating Officer. Earlier in his career, Mr. Bennett held several high-profile roles as Assistant Aviation Director for the City of Phoenix, Director of Airports for the Shreveport Airport Authority, Director of Aeronautics for the City of Flint and Manager, Technical Services for AOCI (ACI-NA). Mr. Bennett currently serves as Chairman of the ACI-NA Large Hub Committee and has served in other leadership roles within ACI-North America, ACI Asia-Pacific, American Association of Airport Executives (AAAE) and the International Association of Airport Executives. Mr. Bennett is a past Chairman of AAAE. Mr. Bennett is a graduate of Auburn University (B.A., Aviation Management, 1978) and the University of Michigan (M.P.A. 1986). He holds the designation of Accredited Airport Executive (A.A.E.) from the American Association of Airport Executives.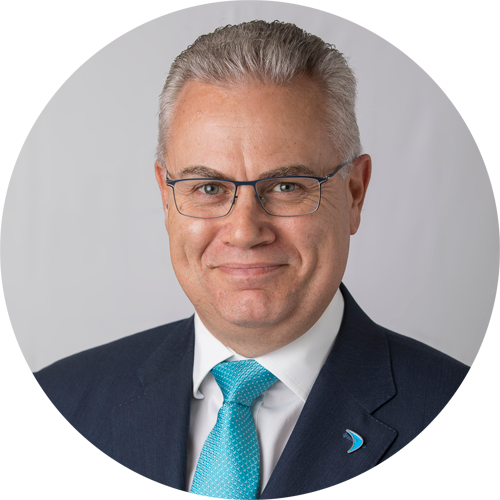 Jason Harfield
Chief Executive Officer, Airservices Australia
When:
Tuesday 19 November, 1430-1500
Jason Harfield, Jason Harfield was appointed Chief Executive Officer on 9 March 2016, beginning his career with Airservices as a flight data officer in Adelaide in 1989. With more than 30 years of experience in aviation and the air traffic management industry, Jason has been a core member of the Airservices Executive Leadership Team since 2005. His executive leadership roles included leading the safety and future services functions as well as leading and transforming the air traffic control operations through the introduction of new services, advanced airport capacity and air traffic flow management capabilities, whilst reinvigorating Airservices largest operational workforce.
Read more...
Prior to this, Jason held a number of operational management and senior management positions including Australia's Head Air Traffic Controller and Australian Airspace Regulator as well as operating as a qualified operational air traffic controller. Jason has an EMBA from Melbourne Business School (Mt Eliza) and has completed the Advanced Management Program at Harvard Business School. He is also a fellow of both the Australian Institute of Company Directors and Royal Aeronautical Society as well as a private pilot.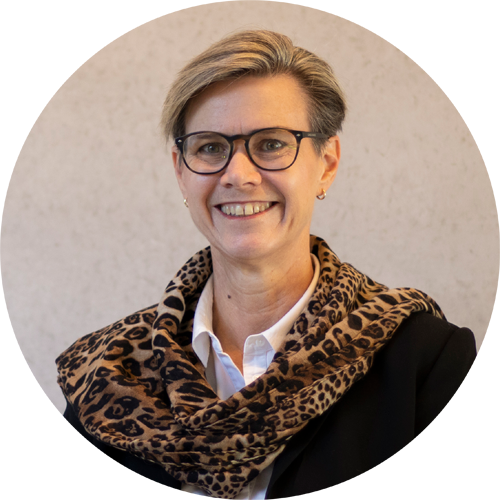 Dr Lesley Seebeck
Chief Executive Officer, ANU Cyber Institute
When:
Tuesday 19 November, 1600-1630
Dr Lesley Seebeck started as the CEO of the Cyber Institute, Australian National University, on 30 July 2018. Most recently, she was Chief Investment and Advisory Officer at the Digital Transformation Agency, arriving there from the Bureau of Meteorology where she served as Chief Information Officer from mid 2014 to late 2017.
Read more...
She was recognised as Federal Government CIO of the Year in 2017 and in February 2019 she was appointed to the Naval Shipbuilding Advisory Board. Dr Seebeck has extensive experience in strategy, policy, management, budget, information technology and research roles in the Australian Public Service, industry and academia. She has worked in the Departments of Finance, Defence, and the Prime Minister and Cabinet, the Office of National Assessments, and as an IT and management consultant in private industry, and at two universities. Dr Seebeck has a PhD in information technology, an MBA, a Masters in Defence Studies and a Bachelor's degree in Applied Science (Physics).
Geoff Culbert
Chief Executive Officer, Sydney Airport
When:
Wednesday 20 November, 1000-1030
Geoff joined Sydney Airport as Chief Executive Officer in January 2018. Having brought with him extensive commercial and operational experience, he has placed a heavy emphasis on working closely and collaboratively with customers, business partners and government. Geoff currently serves on both the World Governing Board and Asia-Pacific Board of the Airports Council International (ACI), the global industry association representing airports around the world.
Read more...
Prior to joining Sydney Airport, Geoff worked for General Electric (GE) in a number of senior global and domestic roles, most recently as the President and Chief Executive of GE Australia and New Zealand & Papua New Guinea. Geoff's deep international experience, including 10 years living and working in Asia, as well as his broad-based skills and commitment to customer and stakeholder relations, position him well to lead Sydney Airport through its next exciting phase of growth and development.
Billy Nolen
Executive Manager, Group Safety & Health, Qantas Airways Limited
When:
Friday 22 November, 0930-1000
In his role, Nolen works across all Business Units to influence the Group's Safety and Health strategic goals and to insure proper execution. Nolen provides advice and input to both Qantas's General Management Committee as well the Board Corporate Health, Environmental, Safety and Security Committee on matters involving Safety and Health. Prior to this, Nolen was Senior Vice President, Safety, Security & operations at Airlines for America.
Read more...
In his role there, Nolen worked closely with A4A members to advise, evaluate and set standards and procedures that maximize safety and customer service and improve efficiency. As the leader of the operations division, Nolen worked closely with the Administration and government agencies to ensure A4A members operate in a regulatory environment that enables the industry to build upon its impeccable safety record. He oversaw the six key functional areas within the airline portfolio at A4A, all of which are core to member airlines: Air and Ground Safety; Security; Flight Operations; Air Traffic Management; Engineering and Maintenance; and Cargo Services. Prior to joining A4A, Nolen held a number of safety-related positions with American Airlines, including managing American's Operations Aviation Safety Action Partnership program and acting as Senior Manager of Flight Safety. He was a pilot for American from 1989 to 2015, retiring as a Captain on the B757/767. Nolen was also an Aviation Safety Officer and Rotary Wing/Fixed Wing Pilot with the U.S. Army from 1980-1989. A native of Alabama, Nolen graduated with a Bachelor of Science degree in professional aeronautics from Embry-Riddle Aeronautical University and has received several program certificates on aviation safety from the U.S. Naval Postgraduate School, U.S. Army Safety Center and University of Southern California.