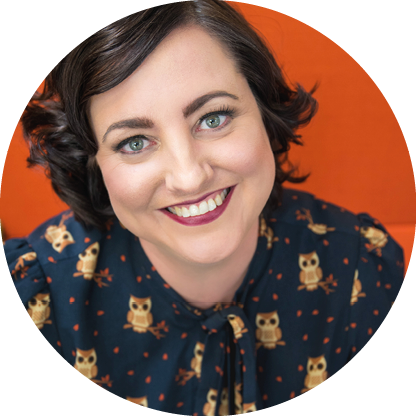 Sarah Renner
Chief Executive Officer, Hobart Airport
When:
 Tuesday 13 November, 0715-0845, Women in Airports Breakfast
Sarah commenced her career as a commercial pilot after completing a Bachelor of Aviation degree.
Following this, Sarah joined Melbourne Airport building her career in increasingly senior roles over 17 years, including Head of Operations and Airfield Manager, culminating in the Executive Planning and Development role delivering Terminal 4.
Read more...
Before joining Hobart Airport as CEO, Sarah was the Executive General Manager for ISS Facility Services accountable for the Aviation and Transport business portfolio for Australia. A self-confessed foodie with a green thumb, Sarah enjoys spending her free time with husband Jeff and black Labrador, Frank.
Dr. Hugh Bradlow
President of the Australian Academy of Technology and Engineering
When:
 Tuesday 13 November, 0945-1015, Major Airport Stream
Hugh S. Bradlow is President of the Australian Academy of Technology and Engineering, a body which elects the best minds in technology to its Fellowship and then commits them to developing strategies which will turn Australia into a world leading technology economy.
Read more...
With a 22-year career at Telstra Corporation, he is the Chief Scientist (in which role he acted as a "forward scout" looking at the longer-term technology directions and technology disruption that will impact Telstra and its customers), Chief Technology Officer and Head of Innovation at Telstra, and Managing Director of Telstra Research Laboratories. Before joining Telstra in September 1995, Professor Bradlow was Professor of Computer Engineering at the University of Wollongong in Australia and Professor of Electrical Engineering (Digital Systems) at the University of Cape Town.
Professor Bradlow is a graduate in electrical engineering from the University of Cape Town in 1973 and received the D.Phil. degree for research in experimental nuclear physics from the University of Oxford. He has also attended the Stanford Executive Program. He is an Emeritus Professor of the University of Wollongong, a Professorial Fellow of the University of Melbourne, and a recipient of a Centenary Medal from the Commonwealth of Australia. Hugh has been a company director for a number of innovation-based entities, including Silicon Quantum Computing Pty Ltd, Allen & Buckeridge, Seed Stage Ventures Board of Directors, Telstra R&D Management Pty Ltd (Executive Chair), Wollongong Uniadvice (Pty) Ltd, Telecommunications Society of Australia and IEEE Communications Society Board of Governors amongst others. He is globally recognised as a thought leader in telecommunications and was elected as the joint 2009 Australian Telecommunications Ambassador of the Year, named by Global Telecom Business as one of the most 100 most influential telecommunications executives in the world and Smart Company designated him as one of the 12 most influential people in Australian ICT.
During his career at Telstra he has given over 400 presentations, being in high demand as a speaker on technology topics and innovation. His insights into the future are based on applying a deep understanding of emerging technologies to thought experiments about how consumers and businesses will use these technologies once they become mainstream.
Catherine Mayer
Vice President, SITA INC
When:
 Tuesday 13 November, 1115-1215, Major Airport Stream
Catherine is the primary liaison for SITA with airport industry organisations, ensuring SITA's availability and support for committees, conferences and industry missions. She is an active participant in Airports Council International (ACI), including serving as Chairman of the ACI World Business Partners (WBP) Board and becoming the first non-Airport member to be appointed as an observer to the ACI World Governing Board (2006/2011).
Read more...
Catherine also serves as the WBP observer on the ACI Europe Airport Board (2012/2018). Previously, Catherine was responsible for developing and leading the Airport Services solution line including the financial results of the global business, strategy, product portfolio, implementation, customer satisfaction and improving the business to ensure SITA continues to meet the needs of the ever-changing air transport industry. Catherine's unique understanding, vast experience and worldwide contacts with both international and domestic airports and airlines are what enable her to contribute a unique perspective to SITA and to the aviation industry.
Peter Harper
Executive Vice President, Hotels & Hospitality Group Australasia
When:
 Tuesday 13 November, 1145-1215, Commercial Stream
Peter is primarily responsible for the marketing and divestment of accommodation real estate throughout the primary and secondary markets of Australia's southern states. Having worked across Australasia's various hotel investment markets (Australia, New Zealand, Pacific Islands) Peter has a transactional track record spanning budget to luxury accommodation properties, island resorts and major portfolios.
Read more...
Notably, he has been an instrumental team member in several of JLL's record breaking and landmark transactions in Australia, including both established assets and new developments. Since joining JLL Hotels & Hospitality Group in 2004 Peter has been involved in the valuations, strategic advisory, research, asset management and marketing divisions. His extensive experience includes the divestment of hospitality & tourism real estate assets, international marketing, insolvency & receivership solutions, consultancy & opportunity marketing, investment strategy reviews, and operator selections. Prior to 2004 Peter spent considerable time in management level roles within the backpacker industry, and before that, golf course operations. Education and Affiliations Bachelor of Property Economics from Queensland University of Technology Awards Peter was awarded 2017 Rising Star Asia Pacific at the HICAP conference in Hong Kong by the International Society of Hospitality Consultants.
Kate McCreery-Carr
Chief Operating Officer, Cairns Airport
When:
Tuesday 13 November, 1345-1415, Commercial Stream
Kate has over 25 years' airport experience, her current role is Chief Operations Officer which encompasses overseeing the vital day to day operations of Cairns Airport, as well as providing leadership and management to the airport's operations business unit in accordance with legislative requirements and corporate objectives.
Read more...
Kate is called on to provide expert input into the development of strategic objectives that contribute to the long-term success of the airport along with input into the operational aspects of Mackay Airport as part of the NQA (North Queensland Airports) group. Kate leads a team spanning across Operations, Security, Terminals, Engineering, Maintenance & Infrastructure looking after all operational aspects of the airport business including terminals, airside areas and landside areas and a vast range of highly safety sensitive work areas across a number of different groups of employees.
Lyell Strambi
Chief Executive Officer, Melbourne Airport
When:
Tuesday 13 November, 1630-1715, Major Airport Stream
Mr Lyell Strambi was appointed CEO and Managing Director of Australia Pacific Airports Corporation (APAC) in September 2015. He is responsible for the operation and development of both Melbourne and Launceston airports. Mr Strambi has a wealth of experience in the aviation sector both in Australia and abroad spanning 40 years.
Read more...
Prior to commencing at APAC, Mr Strambi was the Chief Executive Officer of Qantas Airways Domestic, a role he held for three years following four years as the airline's Group Executive Operations. Between 2001 and 2008 Lyell was based in London, working in senior roles at Virgin Atlantic that included Executive Director – Airline Services and followed by six years as Chief Operating Officer. As APAC's leader, Lyell is responsible for overseeing a direct workforce of 300 staff and assets valued at over $5 billion. Lyell is a Graduate and Fellow of the Australian Institute of Company Directors and a Member of the Australian Institute of Management. He holds Bachelor of Business in Accounting and Finance and is a Graduate of GE's Learning Centre Crotonville and the Australian Graduate School of Management. As a Director, Lyell has held positions with Star Track Express, Traveland and Southern Cross Distribution Systems and was President of the Royal Flying Doctors SE Section from 2014 to 2017. Currently Lyell is an APAC Board Member and also a Director of the Visit Victoria Board.
Jean-Pierre Devos
First Commissioner, Federal Police Belgium
When:
 Wednesday 14 November, 0830-0900, Major Airport Stream
First Commissioner Jean-Pierre DEVOS has more than 25 years' police experience. Since February 2017 he has been working as an intelligence officer/analyst at the headquarters of the Federal Police of Belgium. From 2013 till February 2017 he was the commander of the daily police unit (patrolling team) at Brussels National Airport.
Read more...
This unit of 120 police officers is in charge of the 'normal' police interventions at the airport (traffic issues, criminal investigations, public order and arrival of VIPS). On the day of the attack on March 22, 2016, at 7.30 he was at the airport's police station. This is less than 75 meters away from the Departure Hall. At 7.58 the two explosions took place. Together with several of his colleagues, he ran into the Departure Hall and helped as much as he could. The first hours and days after the attack he will never forget. In May 2016 he testified before the Parliamentary Investigation Commission.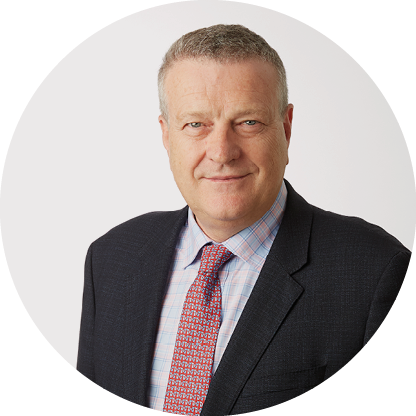 Rob Sharp
Group Executive, Virgin Australia Airlines
When:
Wednesday 14 November, 0930-1000, Major Airport Stream
Rob is an experienced senior aviation executive, having held a number of executive positions in the Australian airline industry over the past 20 years. Rob has a wealth of commercial expertise including specialist experience in operating in a multi-brand environment, is backed by strong operational credentials and has a track record of innovation.
Read more...
Previously, Rob spent eight years in various commercial roles at one of Australia's largest airlines, including Strategy and Innovation, and Global Airport Infrastructure and Services. Rob has been with the Virgin Australia Group just under five years, being Tigerair Australia's longest serving CEO and Group Executive Virgin Australian Airlines since June 2017.
Dave Batic
General Manager, Northern Territory Airports (Alice Springs Airport)
When:
 Wednesday 14 November 1415-1445, Regional Stream
David has worked in the Defence and Civil aviation industry for over 35 years. Prior to taking up his current appointment as General Manager Alice Springs and Tennant Creek Airports, David was General Manager Aviation Operations at Townsville International Airport.As part of the Northern Territory Airport Pty Ltd group, David is currently responsible for all aeronautical and non-aeronautical activities at Alice Springs and Tennant Creek Airports.
Read more...
This includes operational, commercial, property, asset maintenance and project management. David's previous role included management of aviation operational activities at Townsville, Mt Isa and Longreach Airports. David holds a Graduate Certificate in Business Administration, Bachelor of Aviation and is currently a Chartered Engineer through Engineers Australia. Other professional memberships include The Royal Aeronautical Society, The International Society of Air Safety Investigators and The Safety Institute of Australia. David is also on the National Engineering Associates Register in the discipline of Mechanical Engineering and is a RAAF Squadron Leader Aeronautical Engineer Reserve member. Since taking up the role of General Manager Alice Springs Airport, David has been appointed as Chairman of Tourism Central Australia, Chairman of the Central Australian Chamber of Commerce, Board Director of Desert Knowledge Australia, Board Member of the Regional Economic Development Committee and Vibrant CBD Committee and President of the Alice Springs RSL.
Greg Hood
Chief Commissioner and Chief Executive Officer, Australian Transport Safety Bureau
When:
 Thursday 15 November, 0900-0930, Technical Forum
Greg Hood is the Chief Commissioner of the Australian Transport Safety Bureau (ATSB) —Australia's national transport safety investigation agency. Greg has almost 40 years' experience in the transport industry, beginning his career as an air traffic controller in the Royal Australian Air Force (RAAF). Greg has since had a wide range of operational, training and leadership roles across the civil aviation industry.
Read more...
Most recently, Greg served as Executive Manager Operations with the Civil Aviation Safety Authority (CASA) and was Executive General Manager of the Air Traffic Control Group at Airservices Australia, before joining the ATSB. As well as being a glider and powered aircraft pilot, Greg is involved with a number of aviation bodies. He is a Fellow of the Royal Aeronautical Society, a Freeman in the Honourable Company of Air Pilots, and a Life Member of the Qantas Founders Museum. Before joining the ATSB, Greg was a Board Member of Safeskies Australia and Vice-Chair of the steering committee for the Civil Air Navigation Services Organisation's (CANSO's) Operations Standing Committee.